Dr. Thiyaphat Laohawetwanit Selected as 2020 Gordon Signy Fellow
Dr. Thiyaphat Laohawetwanit has been selected as the 2020 Gordon Signy Fellow.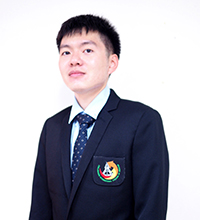 From Thailand, Dr. Laohawetwanit obtained his medical degree with first class honors from Chulalongkorn University in Bankok, subsequently studying pathology at the same institution. He will study hepatobiliary and pancreatic pathology under Professor Sanjay Kakar at the University of California San Francisco for one year, beginning in August 2021. Reflecting on the value of this training for his country, Dr. Laohawetwanit says, "There is one liver/GI pathologist per 7 million population. Moreover, there is no such subspecialist at my hospital. Primary liver cancers and cirrhosis are top leading causes of death in Thailand."